Welcome to the South Puget Sound Chapter of SHRM
We are an affiliate of the Society for Human Resource Management. Whether you are new to the HR field or have many years of experience, we are a local starting point for networking, information, professional development and continued support of excellence in Human Resources.
We welcome your use of this site as a resource, and encourage you to check back frequently for updated information. We also encourage your involvement and suggestions about all of our activities, on the web and off.
Learn more about your 2014 Board here! We are all eager and ready to serve our membership and open to hearing from each of you!
2014 SHRM ANNUAL CONFERENCE
June 22nd - 25th Orlando, Florida
The SHRM Annual Conference & Exposition provides you with the foundation you need to launch your journey towards transformation. In Orlando, you'll get the comprehensive education and discover the practical guidance you need to move forward with confidence.
You'll hear new ideas, get solutions to your challenges, expand your network, and grow your influence. You'll return to your office ready to explore new strategies, improved skills and enhanced perspectives.
Don't miss this great event. To learn more, click here!
2014 NHRMA CONFERENCE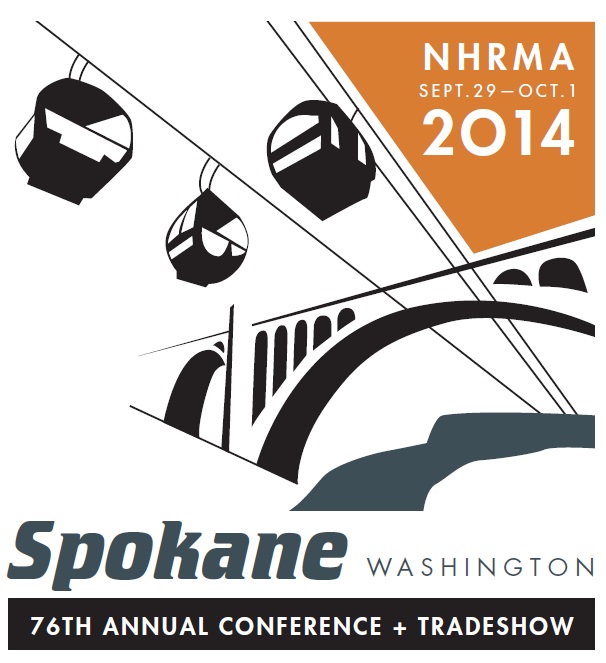 The 2014 NHRMA Conference is being held in Spokane from September 29th through October 1st. For more details, visit http://www.nhrmaconference.org/2014/ .
We invite you to be part of our organization by taking advantage of our marketing and sponsorship opportunities. We will give you as many opportunities as possible to partner with our members so you will get a positive return on your investment. Click here for more information.
Direct Benefits
Increase Revenue
Support continued education within our industry
Network, network, network
Amplify your company's image and reputation
Target specific audience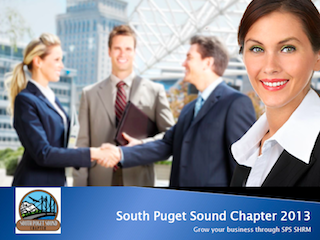 SPS Chapter Supports SHRM 's Initiative | Employer Support for the Guard and Reserve (ESGR)
The South Puget Sound Chapter supports SHRM's commitment and continued effort to hire and retain military-connected employees. We strive to assist veterans, guard, reservists, and military spouses transition into the workplace. We recently received a letter from SHRM's CEO, Henry Jackson, thanking our chapter for supporting this initiative -
click here to view the letter.
So, thank you, SPS Members for your efforts in making a difference for our nation's veterans and in our community!
Upcoming Events
See All >
March 20, 2014, 7:30am – 9:15am

C.I. Shenanigans 3017 Ruston Way Tacoma, WA 98402 (253) 752-8811

South Puget Sound SHRM Event -

Thursday, March 20th 2014 (7:30 - 9:15 AM)

...