Event Details
Cultivating Innovative Culture: Every problem is an opportunity to innovate
Date:
June 15, 2017, 7:30am – 9:30am
Organizer:

Sarah Champion, VP of Programs/President-Elect

Location:

C.I. Shenanigans
3017 Ruston Way
Tacoma, WA 98402

Price:

SHRM Member Pre-Paid - $25 / Non-Member Pre-Paid $30 / Walk-Ins - $35 /

Event Type:

2017 SPS SHRM Breakfast Chapter Meeting

iCal link
SPS SHRM is happy to introduce:
Aaron Schmookler and Adam Utley from The YES! Works
with a presentation on:
"Creating Innovative Culture: Every Problem Is An Opportunity To Innovate"
The C-suite doesn't follow your suggestions?
Staff doesn't view HR as a resource?
People aren't adhering to policy?
Compliance is a headache?
Laws keep changing, and internal documents aren't keeping up?
Buried in paperwork?
Innovation… a worn-out word, and an irrelevant, impossible task. Maybe not. Innovation isn't just for products and services. It's for every aspect of human life, and for every department in your organization – unless your processes, people, and daily practice are completely frustration free.
This mini-workshop covers 4 Principles for cultivating a culture of innovation. Practice them, and diminish frustration, increase engagement, and boost productivity in any department, any industry.

People have been around for millennia. And we're still figuring out how they work – that is, how we work – and how we work together. Your practice, your HR department, your org… is ripe for innovation and for greater joy at work.
In an innovation culture, solutions abound.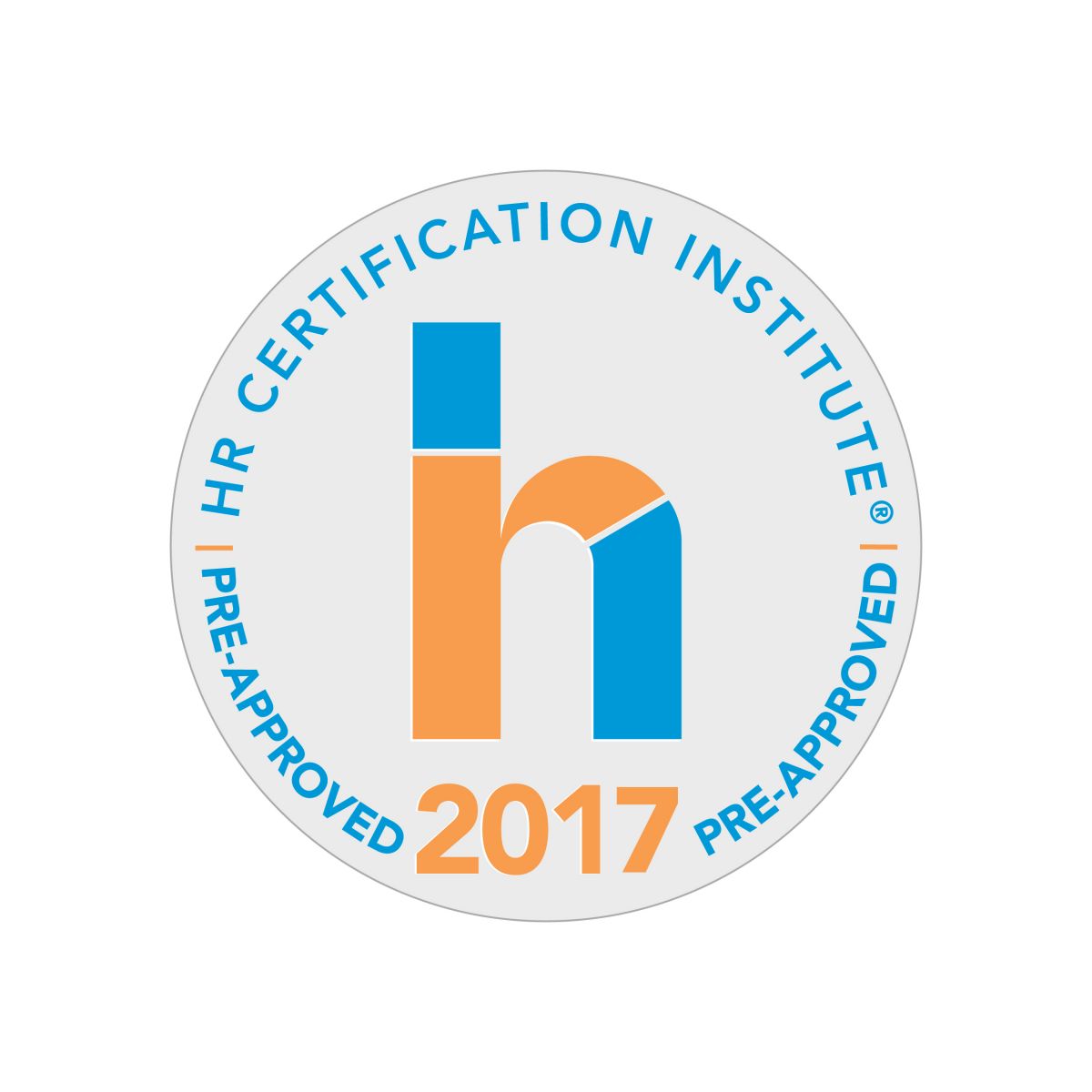 1.0 General Credit approved through HRCI & SHRM
About The Speakers:
Aaron Schmookler had his first article on creativity and innovation published at the age of eleven, when the editor of a parenting magazine noticed his innovative mindset and asked him to write about taking inspiration for play wherever you can find it. The inspired mindset that got him noticed as a child still motivates and excites him — so much so that he's made a career of sharing it with others. It's contagious. So is the passion for finding the intersection between play and innovation, and helping people live and work there. Inspiration is everywhere.
A love of collaboration and of excellence in communication has driven Aaron to build teams and nurture creativity. After graduating Summa Cum Laude from Oberlin College, Aaron began work in the corporate world, gaining appreciation for his ability to communicate, to innovate, and to find the opportunity for constructive change in every crisis.
Businesses and organizations large and small, public and private have used Aaron's support to improve communication, increase innovation, and manage conflict on both coasts, even while he earned his MFA in Theater from UMASS.
Adam Utley, as a co-founder of The Yes Works, has turned his decade of improv experience to helping businesses solve the problems they think can't be solved. Since graduating from Pacific Lutheran University in 2004, Adam has found that no matter what the setting, a regular practice of improv gives people the confidence to synthesize their own ideas with the ideas of others. Together, in that way, they attain a height greater than they imagined. Adam knows that every astute mind in business from Alexander Graham Bell to Jack Welch has had the audacity to value their own brilliance and the genius of the people around them.
Regardless of age or profession, the intention is the same; to nurture creative connections that engage self-education–connections grounded in empathy and a sense of one's self. When these things come together, a company culture forms that's conducive to great work ethic, employee retention, and stellar work product.
Working closely with the Broadway Center for the Performing Arts for 7 years in constructing their education department and programs, Adam has proven his investment in the nuances of making improv accessible to all human brains, regardless of profession.
Pre-pay registration is currently closed.
Information on Registration: Please be sure to register and pre-pay on or before the close of business on Monday, June 12th to be eligible for the early bird discount ($10.00 off walk-in registration price) and to assist us in ensuring that we have an adequate number of hand-outs as well as enough space and food for all our guests. Late registrations must register at the meeting and pay the walk-in rate at the door.