Event Details
Retaining Top Talent: Keep Your Best & Grow the Rest
Date:
April 19, 2018, 7:30am – 9:30am
Organizer:
Location:

C.I. Shenanigans
3017 Ruston Way
Tacoma, WA 98402

Price:

SHRM Member Pre-Paid - $25 / Non-Member Pre-Paid $30 / Walk-Ins - $35

Event Type:
iCal link
SPS SHRM is proud to introduce:
presenting:
Retaining Top Talent: Keep Your Best & Grow the Rest
Do you worry about retaining your top talent? How to leverage skills for improved productivity? Cost of turnover? Lost institutional knowledge? Your best employees, the most talented performers, always have the option to find work elsewhere – regardless of the economy! Highly skilled workers may be sitting on the sidelines waiting for someone to notice them. This presentation provides insights and tools you can use to proactively address potential gaps in your approach to talent management and to effectively leverage the skills of increasingly complex employee populations.
Learning Objectives:
Understand the key connections between employee growth, retention, productivity, and business success

Take away 3 techniques that effective supervisors use to build employee engagement and productivity.

Gain information about at least 4 methods to assess and leverage employees' skills.

Learn to use the Eisenhower Box to help employees better prioritize their time and energy.
About the Speaker:
Mary Miller, J.D., PCC, SPHR, SHRM-SCP provides a range of services including coaching, strategic HR/OD consulting, and training. Clients include organizations, executives, managers, and others. Coaching strategies focus on leadership development, emotional intelligence, and effective communication. She consults in various industry sectors including wholesale, retailer, media, engineering, services, non-profit, and government. Mary has worked with organizations at all stages from start-up to mature, including multi-site/multi-state operations. She holds two HR professional certifications, and Mary earned her law degree from Loyola Law School after attending UCLA as an undergraduate. She received her Professional Coach Certification from the International Coach Federation. She has worked as an attorney in California and Oregon, plus held HR executive roles prior to opening her current business. SHRM appointed Mary to serve on the SHRM Ethics Special Expertise Panel, and she regularly volunteers at SHRM's request for ongoing improvement of the SHRM competency tests. Mary has a particular interest in facilitating individual and organizational success in conjunction with "doing the right thing."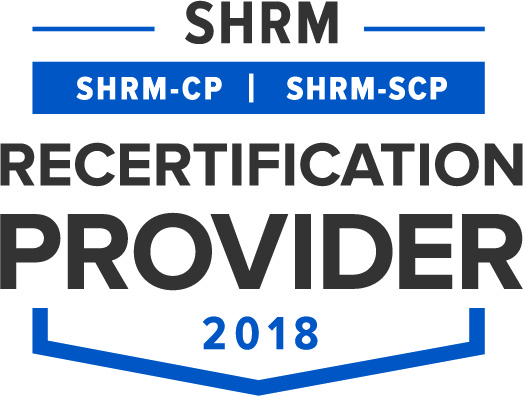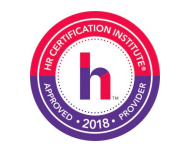 1.0 General Credit approved through HRCI & SHRM
Information on Registration: Please be sure to register and pre-pay on or before the close of business on Tuesday, April 17th (4:00pm) to be eligible for the early bird discount ($10.00 off) and to assist us in ensuring that we have an adequate number of hand-outs as well as enough space and food for all our guests. Late registrations must register at the meeting and pay the walk-in rate at the door.